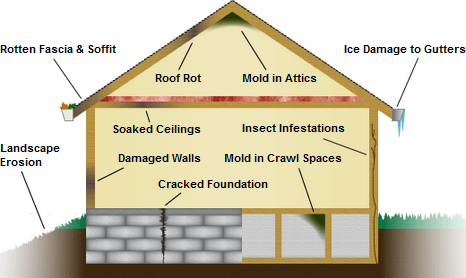 Gutter Helmet® Benefits
Gutters are vital to the long-term health of your home. Inadequate drainage of rain water can erode your landscape and damage the foundation and infrastructure of your home. But simply having gutters doesn't ensure that your home is safe. Warped or sagging gutters, ice dams and clogged gutters can prevent proper drainage and lead to the following problems:
Rotten fascia and soffit
Roof rot
Mold in attics
Ice damage to gutter systems
Soaked ceilings
Damaged Walls
Insect Infestations
Mold in crawlspace
Cracked foundation
Landscape erosion
The #1 Gutter System in Northwest Ohio.
No Pressure Estimates - Lifetime Transferrable Warranty - Never Clean Your Gutters Again.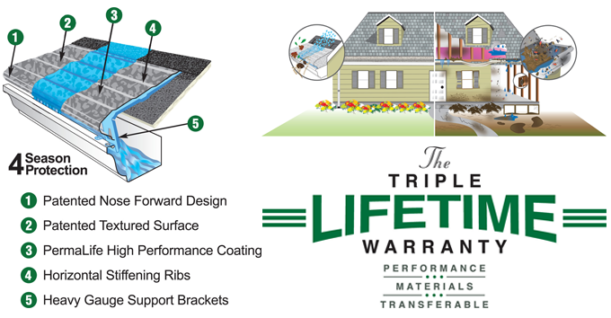 Distinct Advantages
Gutter Helmet® gutter protection system offers distinct advantages over run-of-the-mill gutter guards, gutter covers and DIY gutter filters. You can request a free estimate online or contact us!